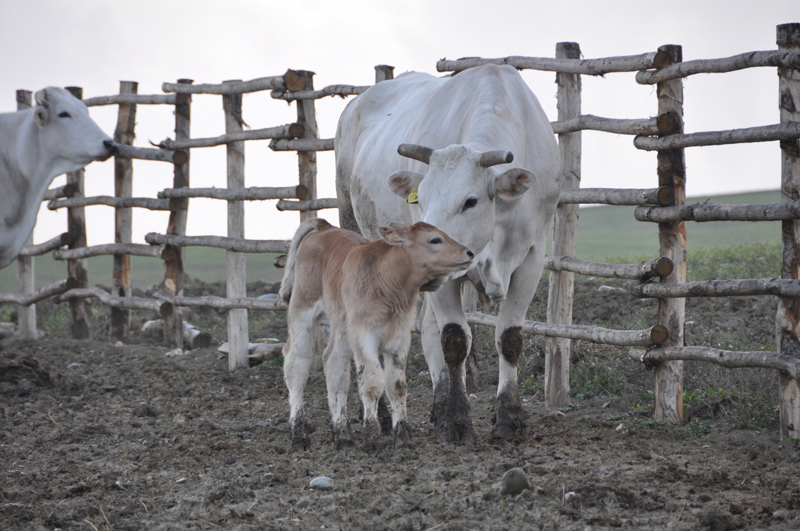 A real farm
Enzo and Sabrina manage an Agricultural Company that has been handed down for years and that has its roots in the long history of the Tuscan sharecropping, from which it has inherited the fundamental values ​​of the peasant culture and the deep bond with the territory.
The Azienda Agricola Nardi Enzo offers about 250 hectares of land, cultivated with cereals and wheat for the feeding of the cattle of the precious Chianina breed, from which the famous "Florentine steak" is obtained.
The breeding of Chianina is one of the main activities of the company, in the stable there are about sixty animals, including mares, calves and Urbano, the bull for natural fertilization.
Other activities of the company are the production of D.O.C. wine. Orcia, obtained from two hectares of vineyards located near the farm, flanked by the production of extra virgin olive oil.
The wine obtained from Sangiovese and Cabernet Souvignon grapes with an intense red color, has a delicate scent and full flavor, excellent to accompany with a good Fiorentina.
Our company also offers its customers who desire catering service, to enjoy the typical and genuine Tuscan cuisine, based on all products of our production, from meat to wine, from vegetables grown in our vegetable garden to typical pasta such as Pici and Tagliatelle, made exclusively as tradition has taught the skilled hands of women at home.